SLOVAKIA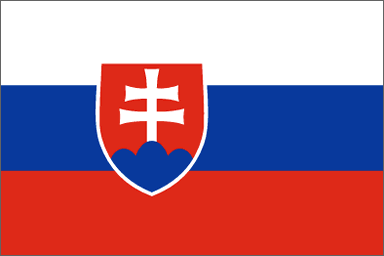 Bratislava Pictures Stary Smokovec Pictures
Bratislava was just going to be a little side trip, it was only in my plans because it was close to Vienna. I wasn't even planning on going to the Slovakian capital when I did. I was standing at a tram station in Vienna waiting for a tram to take me to the train station where I was going to board the next train to Prague. I ended up meeting an American at this very tram station who persuaded me to go with him to Bratislava during our trip to the train station. It was only an hour and a half trip to Slovakia and we met up with a girl from New Zealand on the train as we arrived at our destination. We all decided to get a room together to cut costs and got on another tram to take us to the city center. We ended up way out in some suburb and were lucky enough to run into an English speaking woman who helped us find our way back. We wound up staying at a place called Hotel Kyjev which wasn't very cheap but was located right next to the old town. The next two days could have been the two best days of my life up to that point. We ate great food, partied hard, saw some cool places and saw the most beautiful women ever. Maybe I was just at the right place at the right time, but Slovakia, for me, had the best looking women out of all the places I went. Jacory and Elena, the two people I spent my time with in Bratislava, were two of the coolest people I've met. We got along so well it was like everything that happened up to meeting them happened for the sole reason of meeting them. I was absolutely blown away by this city. I immediately fell in love with it and its people, and I can't wait to go back.
I came back down through Eastern Slovakia from Poland, on my way to Budapest. I spent one night in a little town called Stary Smokovec, one of the most beautiful places I have been to. It was a little mountain resort town but wasn't overcrowded and was still cheap. I was going to spend two nights there but there wasn't much to do if you're not into hiking and I needed to start making my way towards Hungary where I was meeting up with someone. I spent the next night in the city of Kosice, Slovakia's second largest city. It was a nice town, had a cool old part of the city which was basically one really long, wide street. I didn't get any pictures though which I'm a little disappointed about but even so, the one night there seemed enough.
Slovakia was one of the biggest surprises for me during my trip. The people are so friendly and humble and it's still a bargain compared to western Europe. I had a great time here and Slovakia was probably my favorite place out of all nine countries. I will definitely be back and for a lot longer.
---
©2003 Paul Inglis