SLOVENIA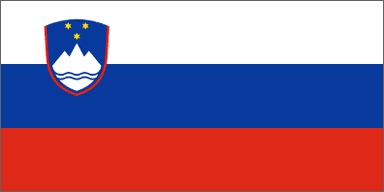 Ljubljana Pictures Piran Pictures Bled/Julian Alps Pictures
The first thing that struck me upon arriving in Slovenia was how rich the country appeared to be. Traveling through the country side by train from just north of Maribor down to Ljubljana made me realize how much of a gem this country is. All throughout the country there is very little poverty, or at least very little visible poverty. There were no little run down shacks, often scattered about the rest of Europe's rural areas, no deteriorating infrastructure or even a bit of graffiti to be found. This place was clean, modern, and prospering. Being a former Yugoslav state and not widely known about to the average person, you'd get the impression that Slovenia would be a typical Eastern European country with its share of problems as it stumbles its way out of the former Communist Bloc. That couldn't be further from the truth. Slovenia, in my eyes, solidified its rightful place amongst Western European nations.
I went to Ljubljana alone, and I left Ljubljana alone. The only person I really had a conversation with was a hockey player I met during a roller hockey game near my hotel. Other than that I really just spent my time there roaming the city and taking in a very vibrant and young city which could be on the verge of greatness within the backpacker community. Perhaps it already is, and it's our little secret that we're trying to hide from tourists. Either way, Ljubljana was a beautiful small big city...you'd understand if you went.
The next stop along my way was the small coastal town of Piran. It lies on a peninsula jetting out into the Adriatic Sea, with Croatia to one side, and Italy to the other. There was a wicked wind kicking up while I was there which was almost unbearable. There wasn't a whole lot to do here, I arrived one afternoon and was finished walking around in about two hours. It's a really cool town though, there is one road going in and out and the rest of the streets are just these incredibly narrow pedestrian streets. It's like a maze and I got lost several times trying to find my hostel. I had booked two nights here so the next day I decided to go somewhere, it would either be Croatia, or Italy. I decided on Italy and the city of Trieste.
I met a two girls from New Zealand who had rented a car and they gave me a ride back to Ljubljana. We stopped off at the Postjana caves along the way which were neat but way to touristy for my liking. They dropped me off at the train station and I ended up taking a bus to Bled, about and hour and a half north of the Slovenian capital. I had a booking at a hostel and turned up at a different one, thinking it was the same. Apparently the one I had booked at was out of town so I just stayed at the one I was at. I met up with three guys, two Aussies and a Kiwi, and we rented a little Ford KA the next day and drove around the Julian Alps. We did some pretty decent rock climbing which was hard but rewarding once we got to the top. It was a fun day but tiring and I think we were all beat by the end of it. Two of the guys left the day after and so Matt (the one who stayed) and I went for a walk through this gorge and met up with these two girls and went for a drink. This was my last stop before heading back to Frankfurt and flying home. The last week of my trip was really fun and I didn't want to leave. Slovenia is definitely a cool country and I'll be heading back one day. It was another surprise during my trip, I had read that it was a gem, but I had no idea it was this bright.
---
©2003 Paul Inglis